Introduction
The Simnel cake is a traditional Easter fruitcake that has been enjoyed for centuries. It is typically made with rich
fruitcake filled with almonds and topped with a layer of marzipan. But why settle for a plain Simnel cake when you can
decorate it like a pro? In this article, we will guide you through some amazing tips and techniques to take your Simnel
cake from plain to perfection. Get ready to impress your friends and family with your beautifully decorated creation!
Gather Your Ingredients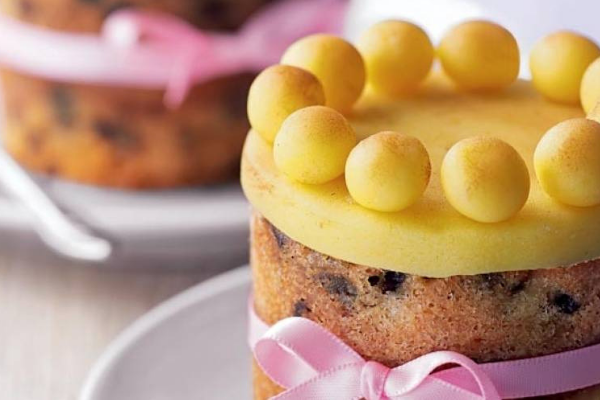 Before you start decorating your Simnel cake, make sure you have all the necessary ingredients. The basic ingredients for
a Simnel cake include flour, butter, sugar, eggs, mixed fruits, glace cherries, almonds, and marzipan. You can also add
spices like cinnamon and nutmeg to enhance the flavor of the cake.
Prepare Your Simnel Cake
Start by baking your Simnel cake according to your favorite recipe. Once the cake is cooled, you can begin the
decorating process. It's essential to have a smooth and even surface to work with, so ensure your cake is level and
free from any cracks or bumps.
Create a Marzipan Layer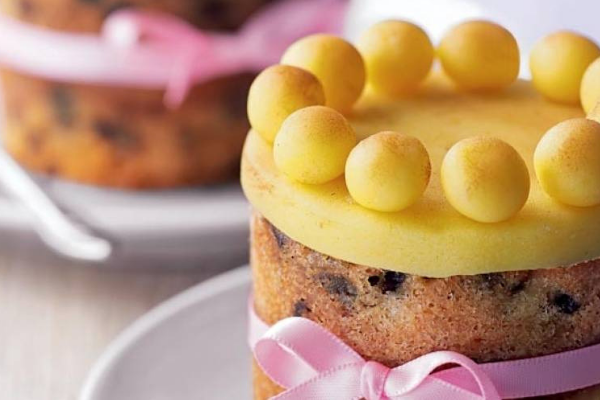 The first step in decorating your Simnel cake is to create a layer of marzipan. Roll out the marzipan into a circular
shape, approximately the same size as your cake. Gently place the marzipan on top of the cake and smooth it out with
your hands, ensuring it covers the entire surface. Trim any excess marzipan from the edges.
Traditional Marzipan Decorations
The traditional way to decorate a Simnel cake is with 11 marzipan balls representing the 12 apostles, excluding Judas.
Place the marzipan balls evenly around the edge of the cake, gently pressing them into the marzipan layer. You can also
create additional decorations like leaves or flowers using marzipan. Use food coloring or edible dust to add color and
detail to your marzipan decorations.
Golden Brown Finish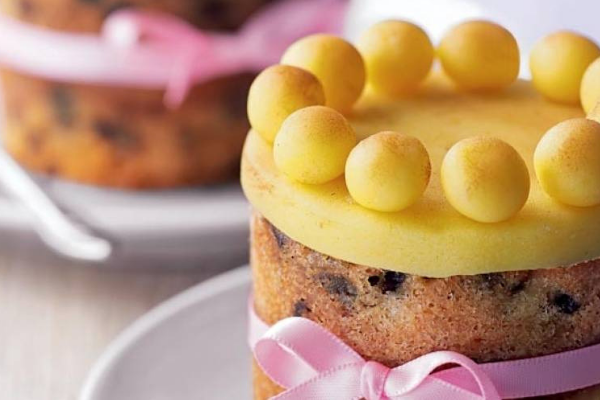 To achieve the perfect golden brown finish on your Simnel cake, you can glaze it with apricot jam. Warm the apricot jam
in a saucepan over low heat until it becomes runny. Brush the warm jam all over the top and sides of the cake,
ensuring an even coating. The apricot jam will give your cake a beautiful glossy finish and help the decorations to
adhere better.
Elevate with Edible Flowers
If you want to take your Simnel cake decoration to the next level, consider adding edible flowers. Edible flowers can
add a touch of elegance and charm to your cake. Some popular edible flowers for cake decoration include pansies,
violets, primroses, and rose petals. Make sure to use pesticide-free flowers that are safe for consumption. Gently press
the flowers onto the marzipan layer, arranging them in a visually appealing pattern.
Personalize with Piped Designs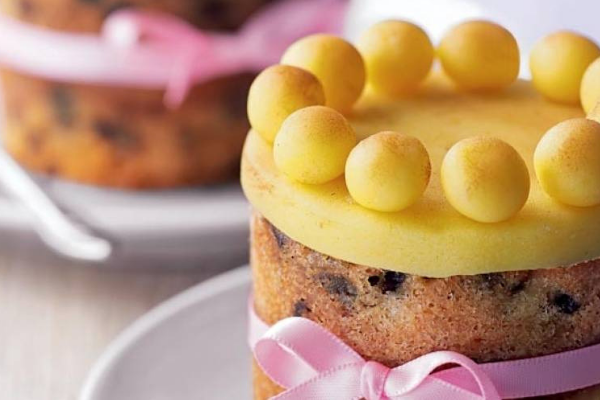 Pipe personalized designs on your Simnel cake to make it truly unique. You can use royal icing or buttercream icing in a
piping bag fitted with a thin plain nozzle. Practice on a piece of parchment paper before piping directly onto your cake.
You can write personalized messages, draw intricate patterns, or create borders to enhance the overall look of your
cake.
Finishing Touches
The finishing touches are what will make your Simnel cake truly stand out. You can add a dusting of icing sugar over the
top for a snowy effect. Consider adding some edible glitter or gold leaf for a touch of sparkle. If you're feeling
extra creative, use edible paint to add intricate designs or even hand-painted portraits on your cake.
Conclusion
Decorating your Simnel cake like a pro takes time, patience, and creativity. With the right techniques and ingredients,
you can transform a plain Simnel cake into a stunning masterpiece. Whether you opt for traditional decorations or go
for a more modern and artistic approach, the most important thing is to have fun and let your creativity soar. Your
beautifully decorated Simnel cake will be the star of any Easter celebration and will leave your guests impressed. So
go ahead and take your Simnel cake from plain to perfection!