A cobbler crust made with shortening is the key to creating a buttery sensation that will leave your taste buds craving for more. The combination of the flaky crust and the juicy fruit filling is simply divine. Whether you're a fan of peach cobbler, apple cobbler, or berry cobbler, this recipe will become your go-to favorite. So grab your apron and let's get baking!
The Secret to a Perfect Cobbler Crust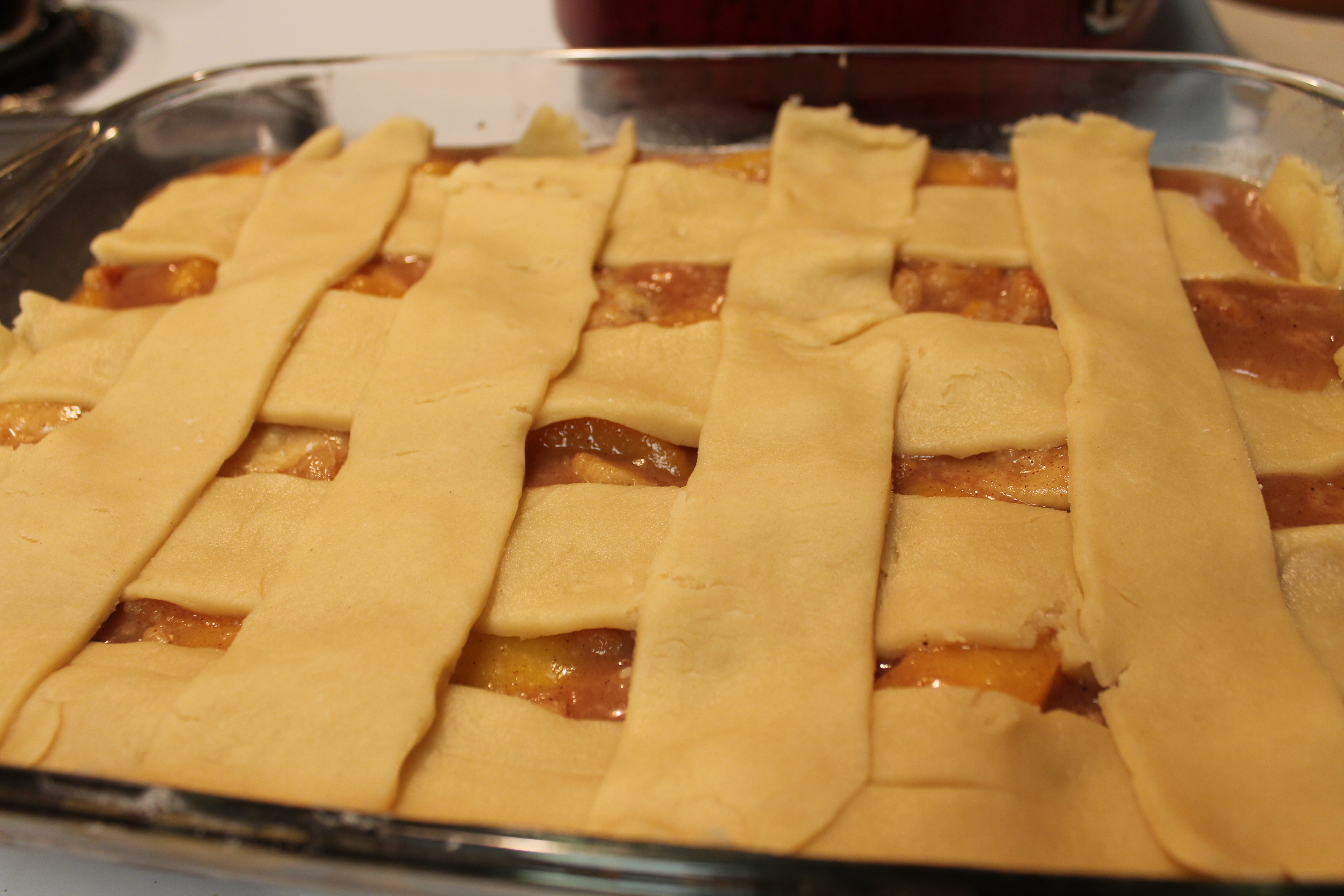 When it comes to making a cobbler crust, using shortening is the secret ingredient that sets this recipe apart from the rest. Shortening adds a rich and buttery flavor to the crust while also ensuring a flaky texture. It's important to use cold shortening and to cut it into the flour mixture until it resembles coarse crumbs. This will help create that perfect tender and melt-in-your-mouth crust.
A Versatile Recipe for All Fruit Lovers
One of the best things about this cobbler crust recipe is its versatility. You can use it with any type of fruit you like. Whether you prefer the sweetness of peaches, the tartness of apples, or the juiciness of berries, this recipe will work perfectly. Simply substitute the fruit in the recipe and adjust the sugar according to the sweetness of the fruit. The crust will complement any fruit beautifully, creating a harmonious blend of flavors.
Steps to Making the Perfect Cobbler Crust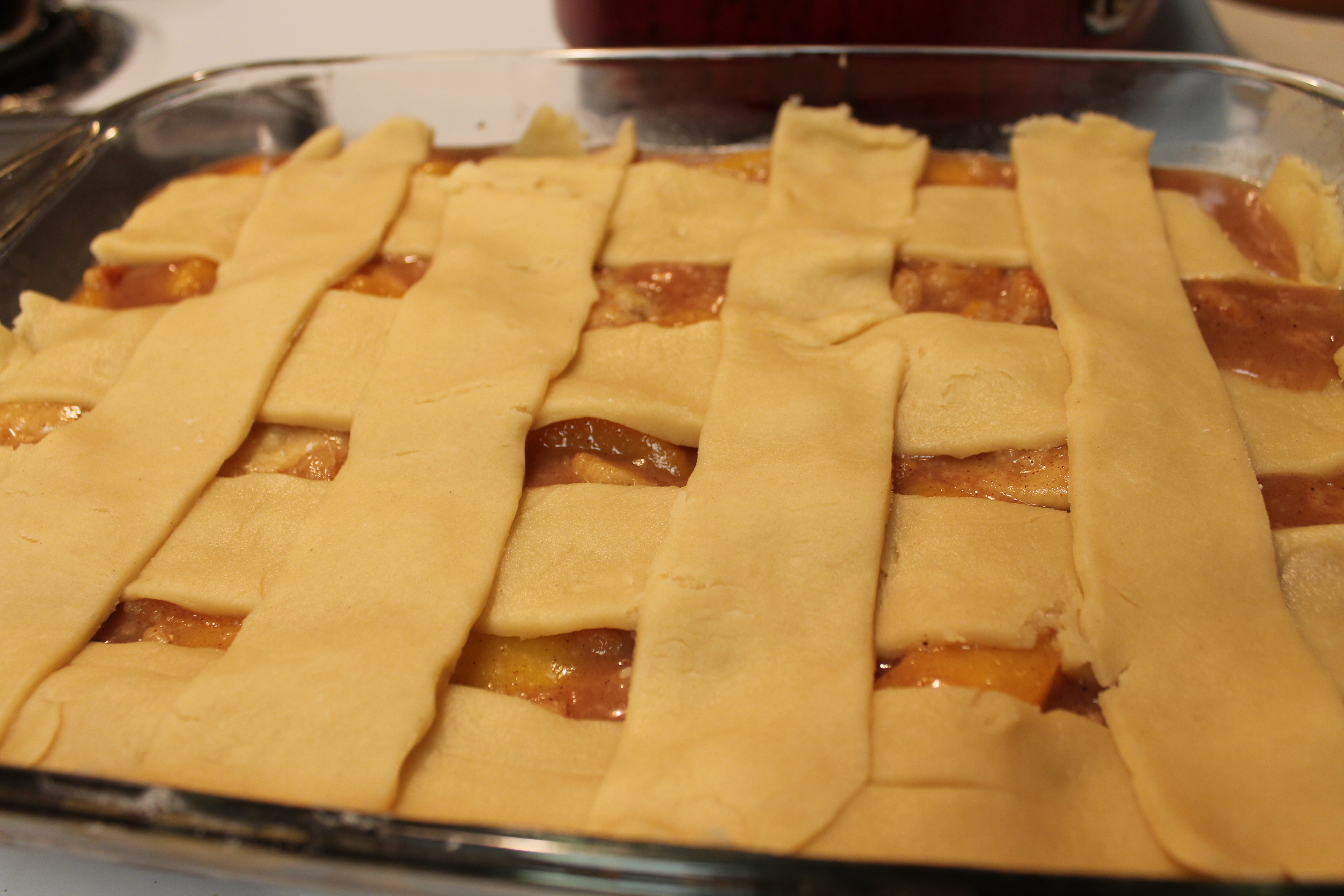 To create the buttery sensation that is the cobbler crust, follow these simple steps:
In a bowl, combine 2 cups of all-purpose flour, 1 tablespoon of sugar, and 1 teaspoon of salt. Mix well.
Add 1 cup of cold shortening to the dry ingredients. Cut the shortening into the flour mixture using a pastry cutter or your fingertips until it resembles coarse crumbs.
Sprinkle 1/4 cup of ice water over the mixture and gently toss with a fork until the dough starts to come together.
Gather the dough and divide it in half. Flatten each half into a disk and wrap them in plastic wrap. Refrigerate for at least 30 minutes.
When ready to use, place one disk of dough on a lightly floured surface and roll it out into a circle that is slightly larger than your baking dish. Transfer the dough to the dish and gently press it into the bottom and sides.
Fill the crust with your choice of fruit and sprinkle with sugar and spices.
Roll out the second disk of dough and place it on top of the fruit. Seal the edges of the crust by pressing them together with a fork or your fingers.
Make a few slits on the top crust to allow steam to escape during baking.
Bake in a preheated oven at 350°F (175°C) for about 45 minutes, or until the crust is golden brown and the fruit is bubbling.
Allow the cobbler to cool for a few minutes before serving with a scoop of vanilla ice cream or a dollop of whipped cream.
A Perfect Summertime Dessert
There's no better way to enjoy the abundance of fresh summer fruits than by making a cobbler. Whether you're hosting a backyard barbecue or simply want to treat yourself to a delicious dessert, a cobbler crust made with shortening will elevate your summer baking to a whole new level.
The combination of the sweet, juicy fruit and the flaky, buttery crust is a match made in dessert heaven. And with the versatility of this recipe, you can switch up the fruit depending on what's in season or what you have on hand.
So the next time you're craving a buttery sensation that will leave you coming back for seconds, give this cobbler crust recipe with shortening a try. Your taste buds will thank you!